From technology and patient needs to payment models and innovative partnerships, trends are converging in  a rapid and exciting fashion. We're all in it together: patients, physicians and care providers, and payers. UnitedHealthcare Community Plan shares your commitment to delivering a superior patient experience and improving health outcomes. 

We believe that the best solutions come when we work together with care providers. We share the power to chart a new path, creating a stronger health care system that works better for everyone. And we're ready to support you with tools and data resources designed to help you serve your patients and allow your practice to thrive.
Our promise to the people of North Carolina:
Health care is constantly changing in North Carolina and throughout the country, and all stakeholders – individuals, care providers, community partners and federal and state governments – feel the impact. In the face of this changing landscape, the business and social mission of UnitedHealthcare will always remain the same: To help people live healthier lives and to help make the health system work better for everyone.
We have a long history in the great state of North Carolina, and are proud of our record improving the health of more than 1.4 million people we are privileged to serve through the delivery of quality, cost-effective health care. We are committed to continuing to serve North Carolinians and working together to move the new Medicaid program forward today and for the future.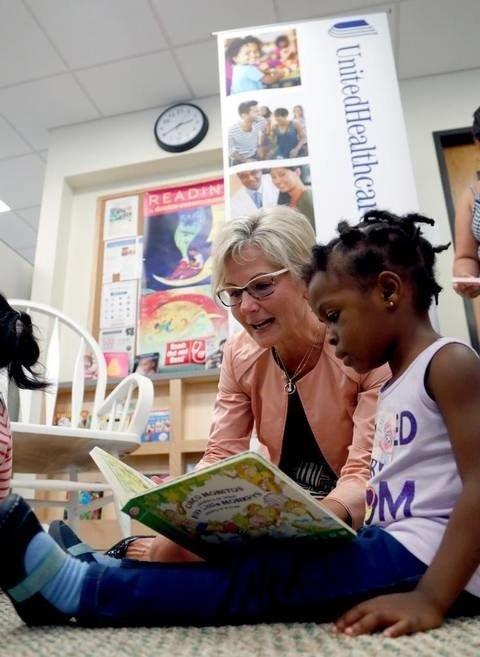 - Anita Bachmann, CEO UnitedHealthcare Community Plan of North Carolina
Anita Bachmann CEO
Email: anita.bachmann@uhc.com
Phone: 336-540-7057
For questions regarding UnitedHealthcare Community Plan of North Carolina, please contact:
David Rossi, Executive Director, Dual Special Needs Plans – North Carolina & Georgia
Email: david.rossi@uhc.com
Phone: 336-540-2125
Corinna Miller, Manager, Community Relations
Email: corinna_m_miller@uhc.com
Phone: 336-540-7029
Jill Fyock, Vice President, Network Management
Email: jillfyock@uhc.com
Phone: 704-442-4114
UnitedHealthcare has updated its After-hours reimbursement policy for commercial plans for North Carolina.
Beginning July 1, 2018, UnitedHealthcare will reimburse Primary Care Providers for CPT Code 99051 "Services provided in the office on evenings, weekends or holidays when Office is normally scheduled to be open" when billed with a non-preventative office visit.
•99051: Eligible expenses for after-hours health services will be reimbursed at a value determined using the alternate or ('gap-fill') Fee Source as CMS does not publish an RVU value for the code.
This policy update will be effective for claims with dates of service July, 1, 2018 and after. A national policy update will be implemented later in 2018.
If you have any questions about this policy update please contact Provider Relations at Carolinasprteam@uhc.com and include your practice name, tax ID number and National Provider Identifier to assist us in identifying your assigned Advocate. The reimbursement rate for CPT code 99051 will be available via the fee schedule lookup tool in Link beginning 07/01/2018.