We work tirelessly to ensure that every Tennessean has real access to the right care and supports.
"We strive to honor each member's individual goals, needs and values. Although we're a large organization, we tailor our efforts to the State's specific priorities, with an abiding sense of quality and sound fiscal stewardship. We are committed to our community in the broadest possible sense. We employ 3,800 people in Tennessee enterprise-wide, and invest time, money and resources to serve our communities. Our health plan is rooted in Tennessee, and we are committed to helping Tennesseans live healthier lives." 

Keith Payet
President and CEO — UnitedHealthcare Community Plan of Tennessee

Value-based care is a new approach to delivering better health, better care and lower costs. Rather than compensating physicians, hospitals, Federally Qualified Health Centers (FQHC) and other providers based on volume, VBC programs reward physicians for keeping people healthy, enhancing care coordination and following clinical best practices.
Episodes of Care
Our episodes based payment seeks to align provider incentives with successfully achieving a patient's desired outcome during an "episode of care." An episode of care is acute or specialist-driven health care delivered during a specific time period to treat a physical or behavioral health condition. Episodes reward high-quality care, promote the use of clinical pathways and evidence-based guidelines, encourage care coordination and reduce ineffective and/or inappropriate care.

Patient-Centered Medical Home (PCMH)
PCMH is a comprehensive care delivery model designed to improve the quality of primary care services for TennCare members, the capabilities and practice standards of primary care providers and the overall value of health care delivery to the TennCare population.
Tennessee Health Link (THL)
The primary objective of THL is to coordinate health care services for TennCare members with the highest behavioral health needs. Through better coordinated behavioral and physical health services, THL is meant to produce improved member outcomes, greater provider accountability, flexibility when it comes to delivery of appropriate care for each individual and improved cost control for the State.

TennStar
TennStar serves as a value-based incentive opportunity that uses quality performance measure compliance. TennStar is intended for any of our providers who carry a combined product (i.e. Medicaid/DSNP) member assignment of at least 100 members. The performance measures of high interest to our plan and population are identified on an annual basis for inclusion

We ensure that those who have substance use disorders have access to addiction treatment and that those with opiate use disorders have access to Medication Assisted Treatment (MAT) services.
To learn more about our approach to the treatment & prevention of opiate use disorder read our whitepaper.

Many of our more than 400,000 members are among the state's most vulnerable, with social determinants that add additional complexity to their clinical needs. We work to engage in preventive and whole person care coordination to reduce illness and improve overall health.
Effectively supporting the care of our Medicaid members means moving towards "whole person care." It means recognizing and responding to social and environmental factors along with medical ones, and getting out ahead of the risks, rather than responding when the worst has already come to pass.
We accomplish this by coordinating across multiple providers including communitybased organizations and agencies. We have also developed incentive payment models that increase preventive services and screenings and reduce emergency department and inpatient service needs. 
Learn About Our Community
Coverage
We offer TennCare and Dual Special Needs Plans to 474,000 members in all 95 counties. 
Benefits and Services
Our benefits and services support cultural values as well as healthy lifestyles. 
Transitional Housing
Peer Support
Enhanced Transportation Services
Commitment 
At UnitedHealthcare, we are committed to community involvement. By working to make our health care system more sustainable, we are helping our communities break the cycle of poverty and poor health on their own terms.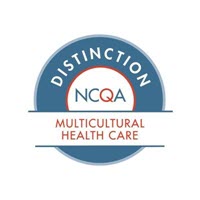 Awarded 
UnitedHealthcare Community Plan of Tennessee was awarded the Multicultural Health Care Distinction by the National Committee for Quality Assurance (NCQA). This distinction identifies organizations that lead the market in providing culturally and linguistically sensitive services and working to reduce health care disparities.