In fall of 2019, the UnitedHealthcare Community Plan of Tennessee leadership team traveled throughout the state as part of an Integrated Behavioral & Physical Health Listening Tour. Through their interactions, the team learned first-hand about the challenges faced by healthcare providers in providing integrated services. Their objective was to listen, identify barriers and create solutions to improve the provider experience leading to better member care delivery.
Across Tennessee, numerous providers shared the same barrier, noting the difficulty Mobile Crisis Response Teams (MCRTs) faced when a patient required both inpatient behavioral health and dialysis. Historically, these individuals would not be admitted to the Institutions for Mental Disease (IMDs) - they would instead be maintained at the Community Mental Health Center office until they were stable enough to return home due to lack of capacity at the IMDs. In 2018, approximately 350 Tennesseans were denied admission for inpatient behavioral health due to complexities related to dialysis. While these individuals were maintained until the crisis had passed, they were returned to the community without receiving the full complement of services necessary to sustain community tenure.
To solution for this problem, UnitedHealthcare created an integrated contract with Trustpoint Hospital that will allow MCRTs across the state to refer individuals for admission and integrated treatment allowing for inpatient behavioral health and onsite dialysis treatment to occur in the same psych safe setting. Previously providers would have been unable to reimburse for dialysis when an individual was inpatient, but the team put mechanisms in place that will allow for both.
"I have been a part of the behavioral health community in Tennessee for over 20 years, and this has been a long, long standing barrier for these fragile members," said Jeremy Mercer, Executive Director, Behavioral Health, UnitedHealthcare Community Plan of Tennessee. "We are very excited, as are our state and community partners, that we as a managed care organization were able to solve for this gap in coverage."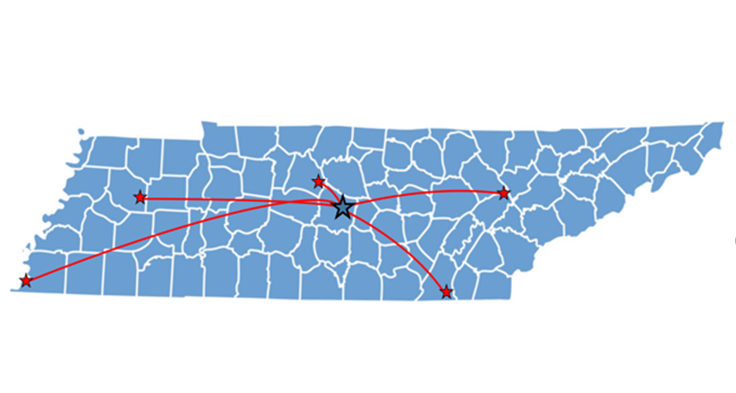 Expanding holistic behavioral health care for Tennesseans