Investing in communities of color, which are more likely to be underserved by the health system, is vital to ensuring that all people can get the essential care they need during this global pandemic. It's a known reality that minorities, especially Black populations, are more likely to be severely affected by COVID-19. In fact, studies show that Black and Latino individuals are impacted five times greater by the virus than White individuals. 
It's unfortunate that the ZIP code you live in can predict your ability to access health care, as well as the quality and type of care you will receive. It has been my heartfelt mission in the state of Virginia to ensure that people have access to quality, affordable health care right in their community. By making sure we have the right providers in our network, we're making health care as affordable as possible so that people can ultimately live healthier lives. Ensuring the right partnerships are in place to bring this vision to life is key to creating overall positive health outcomes in our state.
Breaking barriers in health inequities
This pandemic has magnified the health inequities that continue to exist in our country. This is a deep-rooted issue that continues to grow and divide our communities. As part of UnitedHealthcare's initiative to build vaccine confidence in communities of color, we intentionally focused our efforts in the Tidewater area of Virginia to make sure people had access to the COVID-19 vaccine. We set up a three-day mobile clinic in an area where many people didn't realize or understand they had access to vaccinations, and the event was groundbreaking to both see and experience. 
We were able to set up a clinic in three weeks and offer two different vaccines so that people could choose the option that worked best for them — which is not always the case when you're in an area where health care services are limited. To see people line up in their cars and walk up to get their vaccinations meant a lot to all of us who put in the hard work to make it all happen. 
To create the mobile clinic, we replicated successful efforts that took place in the Washington, D.C. market, where their teams have established a community-based coalition, with an emphasis on faith-based leaders and local organizations, to bring COVID-19 testing into parts of the community. Their model of aligning trusted partners within the community, including FiveMedicine, a Black-owned health company focused on health equity, was inspiring. We wanted to bring that model to our own state of Virginia.
The collaborative efforts of UnitedHealthcare Community Plan of Virginia, along with Congressman Bobby Scott, the Virginia Department of Health, Virginia Department of Medical Assistance Services (DMAS), Southeastern Virginia Health System, the Peninsula Health District and FiveMedicine helped to provide nearly 700 COVID-19 vaccines to the Tidewater area, a historically underserved population where many members live with chronic health conditions.
Our vaccination clinic event couldn't have happened without all of us working together as a team. UnitedHealthcare Community & State is truly built for this type of work, and we were able to strategize quickly and connect with individuals in the Tidewater area to build confidence in the vaccine and overcome personal barriers.
Building vaccine confidence is an ongoing effort, and every single vaccination protects another life. Some members can't get out of their cars or leave their homes on their own, so we are finding new ways to meet them where they are during this challenging time. This clinic experience is a reminder that we can't expect great health outcomes without putting in the work.
I believe that it is important to address health inequities by heavily investing in areas that need it. By remaining innovative and partnering with local organizations, as we did in Tidewater, I know we'll be able to make the health care system work better and change the lives of those who are often left behind.
To see how our navigation event came to life, click here to watch.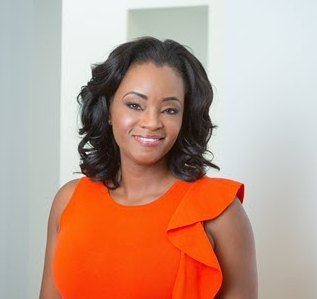 Tameeka Smith is the Chief Executive Officer for the UnitedHealthcare Community Plan of Virginia. Previously, Tameeka served as Chief Operating Officer (COO) for Denver School of Science and Technology. She has also served as President and COO of Smile Health, a start-up dental benefits plan in Colorado, and was President of Dental and Vision at Aetna, serving 14 million members across the country.